My schedule for the next two weeks.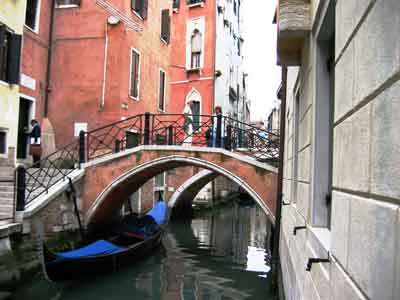 Sunday:
Night train to Venice. Depart 8:40pm. (Ps. people were telling us 8pm, I'm certain that it was because we have a real history of being late. But not this time. Norbert wants to take us to the station himself. I love that man.)
Monday:
Arrive in Venice. EXPLORE! Eat gelato! Use our museum passes! Soak up culture! Gain all sorts of new knowledge for our music journals!
Tuesday:
Tour the Scrovegni Chapel. Travel to Milan.
Wednesday:
MILAN. Gelato, gelato, gelato. Also, use the Italian-English dictionary that Norbert got Ana and I for the trip. Did I mention that I love him?...Also, we're staying in a hostel that is attached to a mental institution. Prayers would be greatly appreciated. (I'm secretly super excited).
Thursday:
Florence. All day long see the Italian sights. And avoid the Italian men.
Friday:
Tour the Galleria dell'Accademia. Enjoy the rest of Florence. Eat some more gelato.
Saturday:
Back to Venice. Ride in a gondola, of course.
Sunday:
Travel to Salzburg. Via bus. Also, I will be slipping in a little General Conference here and there. I swear.
Monday:
Salzburg and....SOUND OF MUSIC TOUR! All caps were necessary for that statement.
Tuesday:
Salzburg and an amazing concert.
Wednesday:
Salzburg. Free time. All the time.
Thursday:
Silent Night church, and drive to Melk.
Friday:
Melk and Mauthausen. Driving, driving, driving. Arrive home in Vienna.
You could say that I'm rather excited. I'll try to keep my camera charged and I will try to document everything in my journal. But mostly, I'm just going to have fun. Because let's be honest, that's why I came.